Discrete Semiconductors Are Present in Every Circuit
Discrete semiconductors are used for simple and fast solutions in almost every circuit as an addition to an IC or simple as it is. The main catagories of discrete semiconductors include:
Diodes
Rectifiers
Transistors/Mosfets
OpAmp
In additon CODICO also offers a number of subgroups, such as Zener and Schottky diodes or bridge rectifiers.
Samples
Contacts
News
Manufacturers & Contacts
ALLEGRO
ALLEGRO MicroSystems is a leading manufacturer and developer of high-performance power and Hall-effect sensors for integrated circuits. Their innovative solutions serve high-growth applications within the automotive, communications, computer/office automation, consumer and industrial markets. The product range includes Hall-effect sensor ICs, motor driver ICs, power conversion devices, power interface ICs and power management ICs.
Infos
Samples
NJR
NJR offers products in the sensor area to detect objects. They also offer semiconductors as example OpAmps. From the technology point of view they use analog/digital mixed-signal processes.
Infos
Samples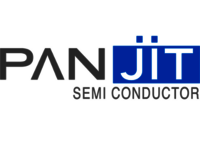 PANJIT
PANJIT International is a leading manufacturer of discrete semiconductor components and develops all its products in-house, including the wafers. The company's product range includes a large number of components such as Schottky diodes, various rectifiers, bridge rectifiers, Zener diodes, MOSFETs and bipolar transistors.
Infos
Samples