Chip Inductors Are Used as HF Components
Chip inductors are used as HF components in signal processing applications as well as in frequency determining circuits. HF-applications requires miniaturization and performance enhancement of using components – including chip inductors.
CODICO has several varieties, sizes and technologies of chip inductors to offer. The size range is from 01005 to 2525 and in SMD version available. The internal structure of the chip inductors is based on - wirewound and - multilayer. These variations enables you the best selection for your specific application.
Contacts
News
Manufacturers & Contacts
SAGAMI
SAGAMI, established in 1956, is among the leading manufacturers of electronic components. And when it comes to the high-end sector, SAGAMI leads the way.
Infos
Samples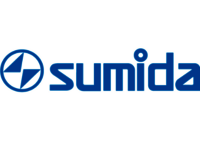 SUMIDA
SUMIDA Components & Modules is one of the leading manufacturers of individual products and comprehensive solutions for the automobile, electrical, and electronics industries. SUMIDA develops, produces, and markets inductive components, modules, component groups, and complete systems
Infos
Samples