Efficient Intelligence in a Small Space
The INTEL Atom® C processor is a System-on-a-Chip (SoC) design, that delivers efficient intelligence in a smaller space at the network edge. It is used for a variety of light scale-out workloads that require very low power consumption, high density, and high I/O integration, such as network routers, switches, storage, security appliances, dynamic web-serving and many more.
With 2 to 16 cores and speeds up-to 2.2GHz, these processors enable the delivery of light scale-out workloads to the network edge. The integrated INTEL® QuickAssist Technology (INTEL® QAT) and INTEL® Ethernet provide additional value in data transmission, security and compression acceleration.
Samples
Contacts
News
Workload Optimized Performance in Space Constrained Environments
INTEL® Xeon® D processors deliver workload optimized performance in space and power constrained environments, from the data center to the intelligent edge. These innovative system-on-a-chip processors support high-density, single-socket network, storage and cloud edge computing solutions and offer a range of integrated security, networking, virtualization and acceleration features.
Manufacturers & Contacts
INTEL
NTEL's high-performance processors are the heart of innovative solutions for service providers in the areas of cloud, network, home gateway and mobile - but also for end customers.The connected Home Division aims to transform people's digital lives with trusted and effortless connected home experiences. As gateway technologies are transforming the home, INTEL targets to make the network faster and smarter. With the help of the cloud, the broadband gateway enables the Internet of Things as well as the smart and connected home.
Infos
Samples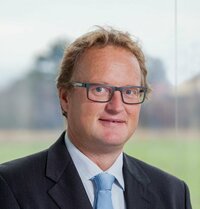 Subcategories of Processors