To Control System-Relevant Functions
Whether in consumer electronics or in industrial applications, hardly any product today works without a processor that controls system-relevant functions and thus ensures that a device functions according to its specification.
Depending on the complexity of a product, different processor classes are used, ranging from small 8-bit to 64-bit architectures. The latter can be found especially in applications where high-resolution video and image formats of 4K or higher need to be processed.
Samples
Contacts
News
Beside the classical consumer electronics such as TV and Gaming these requirements are demanded meanwhile also within many other areas e.g. video surveillance, video conference systems, drones, robotics, smart displays (information, advertising, kiosk), IoT and AI.
In order to be able to handle the computing power required in these areas, a single-core architecture is no longer sufficient. For this reason, multi-core processors with 4 or even 8 CPUs, often ARM Cortex-A based, are increasingly being offered to meet the challenges of increasingly complex SW. In addition, other CPUs such as graphics processors and DSPs are integrated to outsource application-specific and thus computationally intensive algorithms such as those for video signal processing.
Efficient Intelligence in a Small Space
The INTEL Atom® C processor is a System-on-a-Chip (SoC) design, that delivers efficient intelligence in a smaller space at the network edge. It is used for a variety of light scale-out workloads that require very low power consumption, high density, and high I/O integration, such as network routers, switches, storage, security appliances, dynamic web-serving and many more. With 2 to 16 cores and speeds up-to 2.2GHz, these processors enable the delivery of light scale-out workloads to the network edge. The integrated INTEL® QuickAssist Technology (INTEL® QAT) and INTEL® Ethernet provide additional value in data transmission, security and compression acceleration.
INTEL® Xeon® D processors deliver workload optimized performance in space and power constrained environments, from the data center to the intelligent edge. These innovative system-on-a-chip processors support high-density, single-socket network, storage and cloud edge computing solutions and offer a range of integrated security, networking, virtualization and acceleration features.
Manufacturers & Contacts
INTEL
NTEL's high-performance processors are the heart of innovative solutions for service providers in the areas of cloud, network, home gateway and mobile - but also for end customers.The connected Home Division aims to transform people's digital lives with trusted and effortless connected home experiences. As gateway technologies are transforming the home, INTEL targets to make the network faster and smarter. With the help of the cloud, the broadband gateway enables the Internet of Things as well as the smart and connected home.
Infos
Samples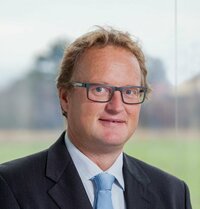 QUALCOMM
QUALCOMM is an American global fabless semiconductor company that designs and markets wireless telecommunications products and services. The company headquarter is located in San Diego, California, United States. Out of the broad portfolio of QUALCOMM´s products, CODICO distributes Bluetooth, GNSS, PLC, Wi-Fi and Ethernet products.
Infos
Samples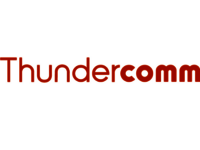 THUNDERCOMM
THUNDERCOMM was founded in 2016 by THUNDERSOFT and QUALCOMM. Based on QUALCOMMs world-leading Snapdragon processors as well as THUNDERSOFTs powerful application and operating system technologies and service capability, THUNDERCOMM is dedicated to providing module and software solutions for IoT, AI, automatization, machine service, smart cameras, robotics, VR/AR devices, mobile devices, drones, and medical devices.
Infos
Samples
Subcategories of Processors